Wolverhampton Film Makers - Wolverhampton's own film making and video editing club
Please note: Due to the current exceptional circumstances, the Club will remain closed until further notice".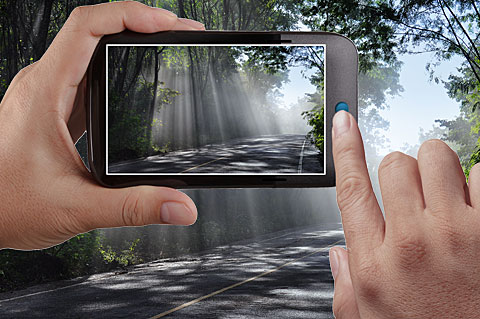 Do you, or would you like to, make films?
Would you like to edit your movies into an interesting film?
Would you like to learn how to use your video camera properly?
Do you need some help with your camcorder or editing video footage?
Do you like watching film shows on a wide range of subjects?
Then come along and meet us. We have lots of fun, all the year round.
Visitors very welcome - come and see what we do
Please get in touch with us - click here
Wolverhampton Film Makers location:

We meet at 7.30 pm on Friday evenings (See map):
Fallings Park Community Centre
Wimborne Road
Fallings Park
Wolverhampton
WV10 0NS

Eric's story:

Eric had drawers full of video tapes, mostly shot on holiday. Some were priceless memories of the children and grandchildren growing up - all watched just once. After joining us, Eric learned how some simple editing and the addition of music and a commentary made them into attractive short films that are popular at family gatherings.

These films will now be treasured by the family for ever!
Get out of the house and have some fun - come and meet us and have a chat, without any obligation to join.
I'm only a beginner - would Wolverhampton Film Makers suit me?
We have members of all ages and abilities and a very warm welcome is guaranteed to all.
The easiest way to find out is to visit us. We are a friendly group. Visitors are always made very welcome. If you feel you would like to visit us then we will be delighted to meet you. All we ask is £2.50 towards the room hire and to cover refreshments.
We meet every Friday at 7.30pm, all the year round.
Inexpensive membership – annual subscription is just £20 per member. If you join during the second half of the season (January to April) then the subscription fee is halved.
A full programme is available on Friday evenings during September to April, with the bonus of informal tuition and guidance meetings throughout the summer. We meet all the year round and enjoy ourselves in the process.
Competitions, demonstrations, practical "hands-on" sessions. Practical help and advice from experienced members.
Free use of the Trackline copyright-free music library in your films - thousands of Royalty Free music tracks to choose from.
The advice, expertise and friendship of all the other members, with a very warm welcome assured.
See other users work - we are affiliated to The Film and Video Institute and have the opportunity to watch films by IAC members from all over the world.
Various social events during the year – such as Film Shows, Fish and Chip nights and Christmas buffet specials.
Everyone is very welcome
The club is very aware that there is a wide range of ability and experience within its membership. Consequently, the programme is devised so that it has a very wide-ranging appeal. Friendly, informal advice is always available. Disabled access. Why not get in touch with us?

Please contact us here